David Wilcock knows the secret of what aliens want from Earth.
Alien life is visiting Earth
Proof Billy Meier Henoch prophecies are true and being suppressed
Linda Moulton Howe: 3:20:57
Video Quotes: [1] "World War 2 was a war between Reptilians and Nordics fought through humans." [2] "In 1942 a UFO crashed in the Black Forest (Germany) and in 1941 there was a crash in Missouri."
Linda Moulton Howe :
Hill Airforce Base
1st Quote in this video is President Eisenhower who threatened to send the 1st Army into Colorado to find out what was occurring in Roswell due to the fact it was being hid from the President.
Area 51 Senior Scientist Boyd Bushman makes a stunning deathbed confession, talking candidly about UFOs, aliens, and anti-gravity technology just prior to his death on Aug. 7, 2014.

Boyd who was an employee of Lockheed Martin said, "Yes, Aliens are real." He conducted European Theater Tactical Fighter performance analysis, developed laser, electro-optical sensor and power systems, and holds 26 US patents and classified patents- including the invention of a magnetic beam.
"There are two groups of aliens," says Bushman, backing up interviews with many people who claim they have been abducted. "It's like a cattle ranch. One group are wranglers, and the others are rustlers (cattle stealers). The ones that are wranglers are much more friendly, and have a better relationship with us."
Boyd also says he doesn´t believe anything if he hasn´t seen real evidence, shows viewers photographs of aliens who have supposedly been under autopsy, as well as many images of flying craft.
Pentagon and U.N. openly admit their interest and precautions taking when referring to UFO's.
Many believe Aliens alarmingly arrived after witnessing Nuclear Warheads being detinated on Earth.
Captured UFO footage 23:33
Boyd Bushman
His last Area 51 interview
Interdimensional Beings Explained

Interview With Stan Deyo,
An Illuminati Insider
- The interviewer begins with his theories of a human population on the moon, but can we even go to the moon?
NASA Had No Alien Assistance In The 60's When They Faked 6 Moon Landings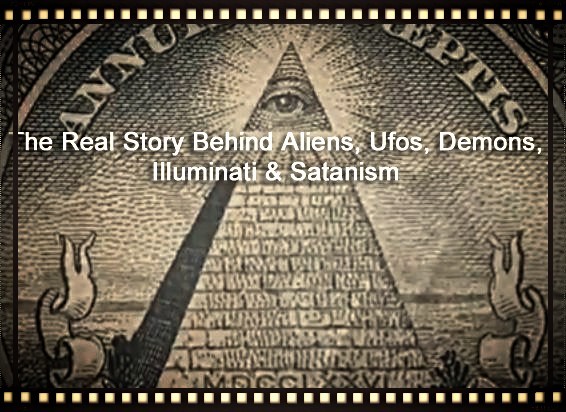 Roughly 45 min into video the Illuminati Alien Conspiracy's discussed